Commercial Janitorial and Laundry Services
in Asheville, NC
You sign up
Just fill out the form below!
We come to you
Pick a time, any time. We'll be there.
Everything's clean
You look great, you feel great. 
Look Good for Your Customers
First impressions are everything. Especially in business. We know first hand the importance of making a good first impression, and we know first hand how important a clean office is.
Whether you're a doctor, an office manager, or a GM at a Chevy dealer, we have you covered. Our dedicated team will help keep your building shining to impress your clients and future prospects.
We'll also work hard to make sure your uniforms and other clothes or towels that need to be laundered will allow your employees to dress to impress. 
Offices
With our office cleaning team, you can rest easy knowing that your office will be well maintained. A clean office is essential for productivity. Let us help create a clean, positive, and efficient work environment.
Healthcare
Cleanliness in a healthcare facility is extremely important. Your facility needs to be disinfected and sanitized and strict codes and regulations are in place. Our cleaning teams go above and beyond to meet those guidelines.
Churches
We understand that different facilities call for different levels and frequency of care. We also understand that you can be very busy and need us more than usual. You can trust our team to be flexible to help keep clean. 
Car Dealerships
Your showroom is one of the most important areas of your dealership. Our meticulous care will help you stand out to your customers. Picture shiny floors, clean windows, and no dust – that's the way we work.
Banks & Credit Unions
Keeping your building spotless is important to show your professionalism to your customers or members. You can trust in our team to keep your office space sanitized and spotless.  
Education
Schools are breeding grounds for germs. Deep and thorough cleans are needed to prevent the spread of illness throughout your school. Our team is trained in disinfectant cleaning, killing 99.999% of germs. 
Wash, Dry, & Fold
We make it easy to get your chores done. All you do is put your dirty laundry in the bag, we pick it up, wash it, and return it back to you either folded and ready to wear!  
Dry Cleaning
We have you covered when your clothes just need a little extra care! We pick up your clothes, clean them, and return them to you, all with free delivery.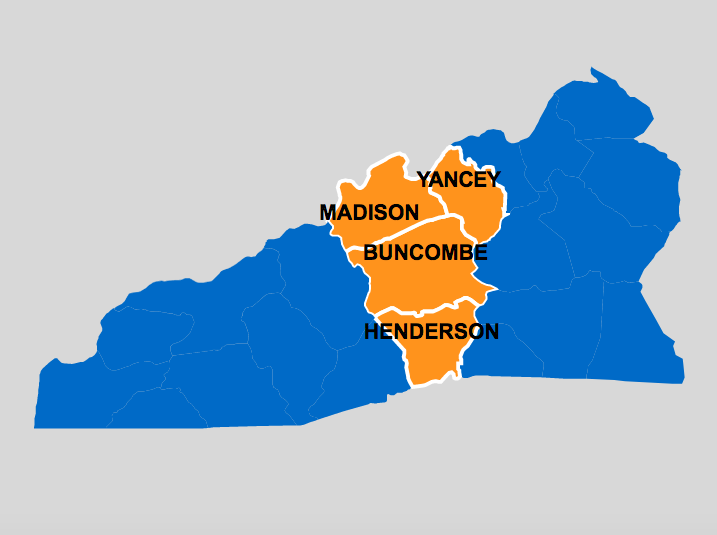 Proudly Serving
We proudly service Buncombe, Henderson, Madison, and Yancey Counties. If you're not sure we service your area, call us at 828-705-6243 or email us at

[email protected]

. 
Asheville
Arden
Woodfin
Weaverville
Swannanoa
Marshall 
Mars Hill 
Hendersonville
Fletcher
Burnsville
We know that inviting someone to clean or to do your laundry is a big deal. We only hire employeees once they've been carefully vetted and selected through our rigorous interview process. 
Your home, business, and clothes are safe with us!
Experienced & professional
Background & reference checked
100% Satisfaction Guaranteed
Insured for up to $1 million per incident
Get Started Today! Schedule a 30 Minute Discovery Session.