Deep Cleaning, Recurring, Post Construction Clean, Move Out (or in) Cleans, and Laundry Services in Asheville, NC
You sign up
First, just fill out the form below. 
We come to you
Pick a time on the calendar 
Everything's clean
You look great, you feel great. 
Cleaning your house after a renovation or when your moving is probably the last thing you want to do. Afterall, renovations and moving are all about fresh starts, right? Let our dedicated team give you the fresh start you deserve. 
Or maybe you're looking to free up some of your time by hiring a team of professional laundry doers (if that's even a real term). 
Clean clothes and a clean house helps give you a clean mind. Whatever it is, we'd be happy to serve you. 
Post Construction
When you're just finishing up a remodel or building your new house, the last thing you want to do is clean. We've got you covered with a fast, easy way to clean your home to be move-in ready!  
Deep Clean
Sometimes your home needs a little extra "elbow grease." And sometimes you don't have the time to give your house that much attention. That's where we come in!
Move In/Move Out
Whether you're moving in or moving out, you can trust our dedicated cleaning team to get your home ready for that next chapter in your life. We clean top-to-bottom, inside-and-out until it's sparkling clean!
Recurring
Whether you're too busy to clean or you just don't like doing, Town Mountain Maids has you covered. We offer weekly, biweekly, and monthly recurring cleans.
Wash, Dry, & Fold
We make it easy to get your chores done. All you do is put your dirty laundry in the bag, we pick it up, wash it, and return it back to you either folded and ready to wear!  
Dry Cleaning
We have you covered when your clothes just need a little extra care! We pick up your clothes, clean them, and return them to you, all with free delivery.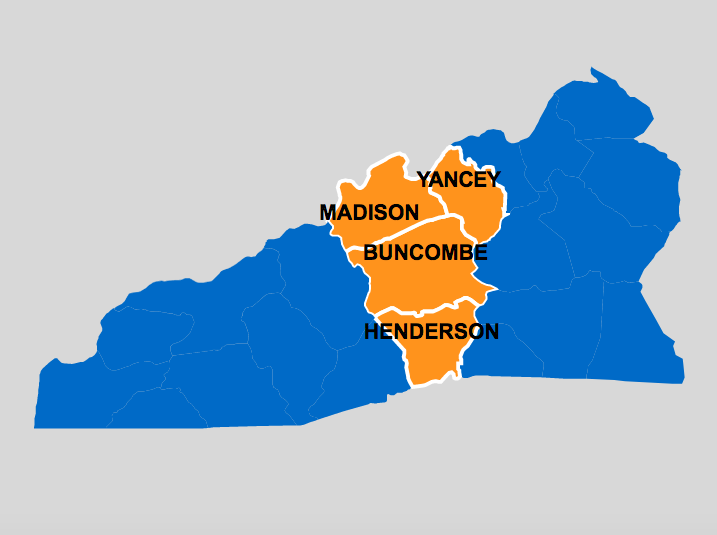 Asheville
Arden
Woodfin
Weaverville
Swannanoa
Marshall 
Mars Hill 
Hendersonville
Fletcher
Burnsville
We know that inviting someone to clean or to do your laundry is a big deal. We only hire employeees once they've been carefully vetted and selected through our rigorous interview process. 
Your home, business, and clothes are safe with us!
Experienced & professional
Background & reference checked
100% Satisfaction Guaranteed
Insured for up to $1 million per incident