Laundry Pick Up & Delivery
in Asheville, NC
Imagine not having to wash, dry, and fold laundry. Now pinch yourself and realize it's a dream come true! 
While you're off working, studying, playing, or whatever you choose to do, your clothes will be with Town Mountain Maids' hands. Our team of trained laundry professionals will clean your clothes, dry your clothes, and fold your clothes so you don't have to.
And if you want us to hang them or iron them, we can do that too!
You can arrange for us to pick up at your home, office, dorm, or apartment. You can use us one time or all the time. You can use one of our laundry bags that hold about 35 pounds (4-5 loads) of laundry or just put your clothes in a 13 gallon trash bag. 
And just like our cleaning services, we try to make our laundry services as simple as possible – fill out the form down below to schedule service and pay a flat rate for the bag. 
Everything in the bag will be spot treated, sorted, washed on cold, dried on medium, and neatly folded.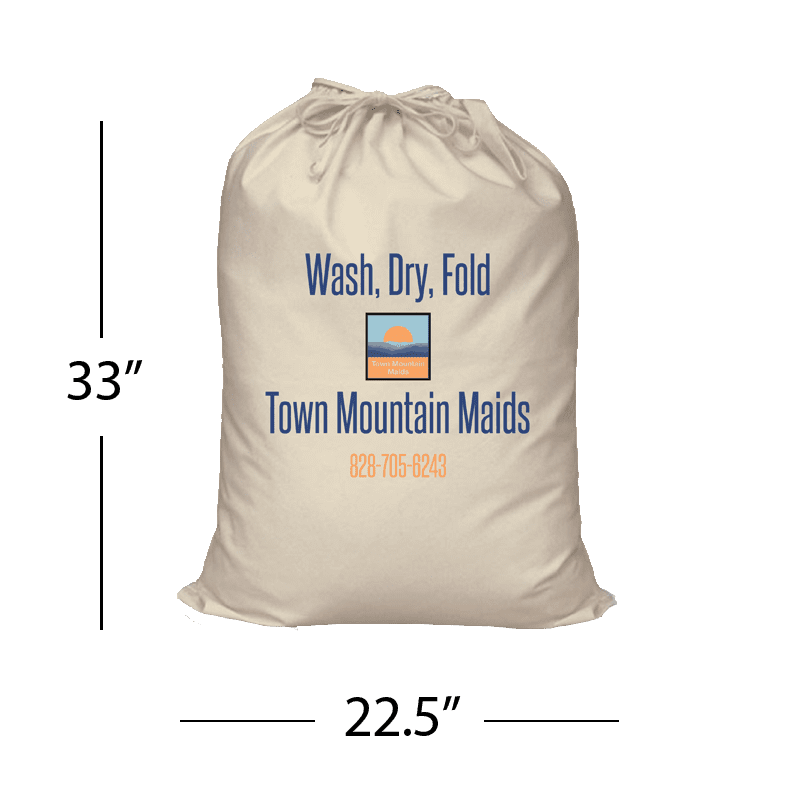 Starting at $29.75 Per Bag*
Holds up to 35 lbs or roughly 4-5 loads
Simply fill the bag as full as you'd like, ensure the strings are tied, and you'll be charged a flat rate per bag.
*Price is based on weekly recurring services. See prices below for biweekly, monthly, or one-time service
Weekly, biweekly, or Monthly pick ups.
No Minimum Orders
No Service Fee
| | |
| --- | --- |
| Weekly per Bag | $29.75 |
| Biweekly per Bag | $31.50 |
| Monthly per Bag | $33.25 |
| One Time per Bag | $35.00 |
Per Bag is based on the standard 13-gallon trash bag. 
Extra Services (per item):
| | |
| --- | --- |
| Hang Dry | $1.50 |
| Ironing | $1.50 |
| Bath Mat | $5.00 |
| Duvet Cover | $15.00 |
| Sleeping Bag | $25.00 |
| Comforter | $25.00 |
| Duvet | $25.00 |
48 Hour Turn Around, but we can get it done in 24 or hours or overnight
Remove your stains, so long as they are not settled in
We use your brand of detergent if you prefer
Scheduled delivery at home, office, or your dorm
Never worry about clean clothes again
#1. Fill out the form below
#2. We drop off a custom laundry bag*
#3. We pick up when it's convenient for you
#4. We drop off the dry cleaning
#5. We drop off the clean clothes where you'd like within 48 hours
*when recurring and requested. Otherwise, please use a 13-gallon trash bag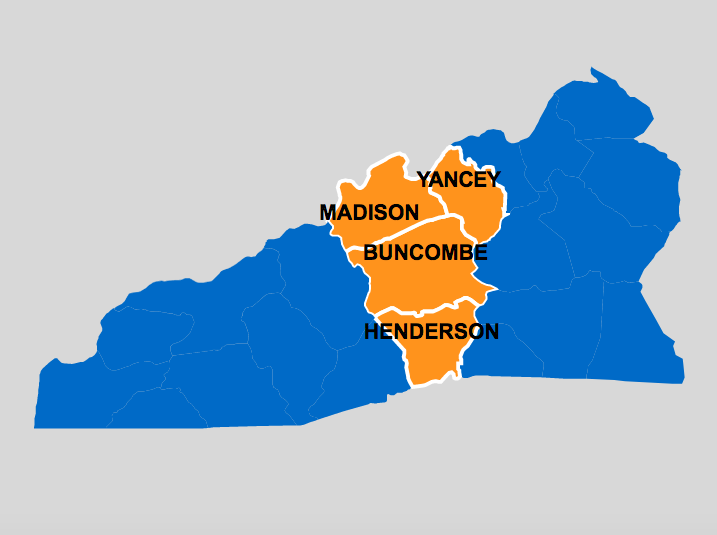 Asheville
Arden
Woodfin
Weaverville
Swannanoa
Marshall 
Mars Hill 
Hendersonville
Fletcher
Burnsville
Committed to a Better Clean
We are more than your average laundry company. We are dedicated to going above and beyond to ensure our customers get the best clean possible.
You can trust that you'll be in good hands and our laundry team will help give you the fresh start that you deserve.
Schedule today and see why hundreds of others in Asheville have trusted us to take care of their home and laundry.
Experienced & professional
Background & reference checked
100% Satisfaction Guaranteed
Insured for up to $1 million per incident