Booking Confirmation
Thanks for booking with us! Please read the information below so you know exactly what to expect.

Arrival Window
We send reminder texts and emails the days leading up to your scheduled house or office cleaning. An estimated time of arrival (ETA) will be provided at that time. The ETA will be as accurate as we can possibly make it (e.g. around 12, give or take an hour).
Each of our cleaning team has approximately 2-5 jobs scheduled each day. The clients scheduled before you, as well as traffic sometimes will impact the accuracy of our arrival time.
We do make every attempt to arrive very close to our scheduled time, but some things are out of our control. We ask for your understanding if we are running behind.
If you have a critical timing issue, please let us know, and we will do our best to try to accommodate it.

Cancellations
We call all our clients the day before the first scheduled cleaning to remind them of their cleaning appointment. If the team is dispatched, drives to your home, and we can't get in to clean, a $60.00 trip fee will be assessed.
This is a minimal fee that is in place to cover the cost of our transportation, and our employee wages as they travel to and from your home.
Please call us to cancel prior to the scheduled cleaning day to avoid this charge.
Additionally, because we reserve a time especially for you, please make any schedule changes before 5 p.m. the day before service to avoid incurring a $70 cancellation fee.

Happiness
Please call us within 24 hours if something was missed during your cleaning. We try very hard to please our clients, but sometimes we do make mistakes. We guarantee our services, so we will return to correct the problem at no additional charge.
If something small was missed that you would just like to bring to our attention, please call, email, or leave a note for the team the next time they come out. But please let us know, we would not want to make the same mistake twice. Communication is very important. If we don't hear from you, we will assume everything is well.
We welcome all feedback that helps us improve our service to you.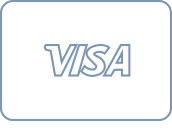 Billing
Payment is due at the time of service.
We accept Visa, Master card, American Express, Discover Card, and PayPal.
For credit cards, a hold will be placed on your card one day before service, but you are not charged until service is completed and you will receive an email invoice instantly. Please note that some banks show this hold as a charge, but it is just pre-authorization.
For PayPal, following the service, we will send an invoice.
Questions? Don't hestitate to let us know!