Airbnb Turnover Cleaning
in Asheville, NC
As an Airbnb host, you need to present an inviting home away from home for your guests to relax in on a consistent basis. And first impressions are everything. 
A major part of accomplishing this goal is to create an immaculate environment. Whether you live in the home part-time or you frequently rent the home out to guests back-to-back, the space must be cleaned from top to bottom after each guest leaves.
This is a huge undertaking, and it thankfully is not something that you must do on your own. Town Mountain Maids offers you a convenient, time-saving, and effective solution through our Airbnb turnaround service.
Whether you rent out one room in your home or the entire space, our Airbnb turnaround service can be customized to fit your needs. You simply schedule cleaning service with Town Mountain Maids for a day and time that meets your needs, and we will arrive with all cleaning supplies and equipment needed to get the job done.
Our team will erase all signs of the previous guest.
Your next guests expect to arrive at a home that is spotless, and their satisfaction hinges on your ability to meet their expectations.
Everything from crumbs left behind the toaster to smudges on the bathroom window can tarnish their experience.
You can expect our hardworking and well-trained cleaning crew at Town Mountain Maids to cover all of the bases and to produce the results that the situation calls for.
Every cleaning includes one bathroom, kitchen, common living room, and selected bedroom(s). You can always add more bathrooms and bedrooms cleaned. 
**Please note in your booking that you are scheduling an Airbnb turnaround cleaning. Note specific instructions of how you want the turnaround service completed for your guests.**
Vacuum and sweep all of the floors
Wipe & disinfect sinks and countertops
Empty trash and replace liner
Add on oven ($15), fridge ($15), laundry ($20/load), interior window cleaning ($3/window), or cabinet cleanings ($22.50) for a low cost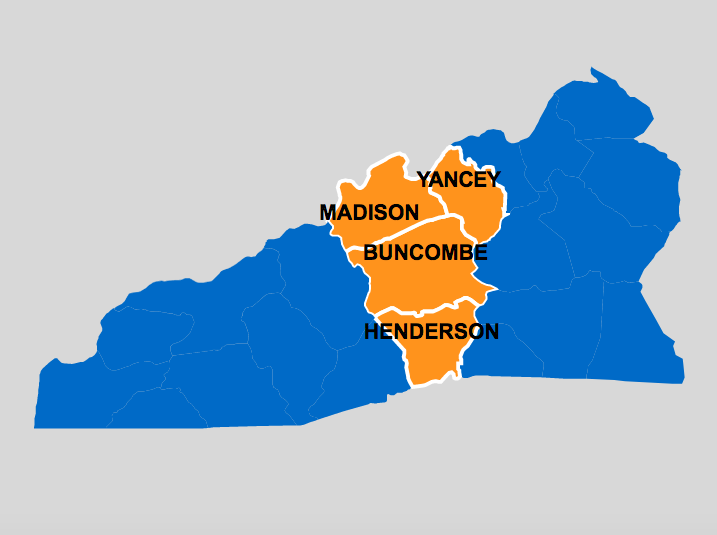 Asheville
Arden
Woodfin
Weaverville
Swannanoa
Marshall 
Mars Hill 
Hendersonville
Fletcher
Burnsville
Committed to a Better Clean
We are more than your average cleaning company. We are dedicated to going above and beyond to ensure our customers get the best clean possible. 
You can trust that you'll be in good hands and our cleaners will help give you the fresh start that you deserve. 
Schedule today and see why hundreds of others in Asheville have trusted us to take care of their cleans. 
Experienced & professional
Background & reference checked
100% Satisfaction Guaranteed
Insured for up to $1 million per incident